K 143
Order Tickets
Belcea Quartet
An Stelle des Artemis Quartett spielt das Belcea Quartet.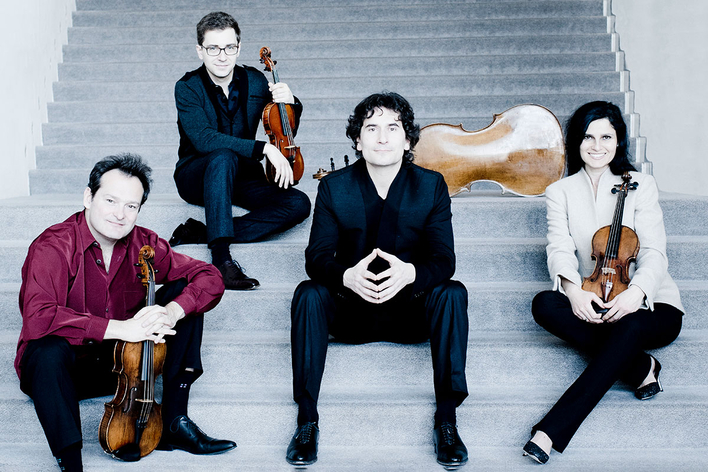 Artists
Corina Belcea violin
Axel Schacher violin
Krzysztof Chorzelski viola
Antoine Lederlin violoncello
Programme
Johannes Brahms String Quartet in C minor op. 51.1
Franz Schubert String Quartet in D minor D 810 "Death and the Maiden"
Description
Fresh cell cure for a string quartet institution
Additional Information
For an aperitif, the "Weingarten von Schloss Johannisberg" will be available to concert guests 2 hours before the concert begins.
Video