K 116
Havana Lyceum Orchestra goes Rheingau
Cuban Night
This event is in the past
Karten zu 56,80 € und 21,80 € (ohne Sicht auf die Bühne) sind ab 19.00 Uhr an der Konzertkasse erhältlich. An der Konzertkasse ist nur Barzahlung möglich. Bitte beachten Sie unser Hygiene- und Sicherheitskonzept für den Konzertbesuch!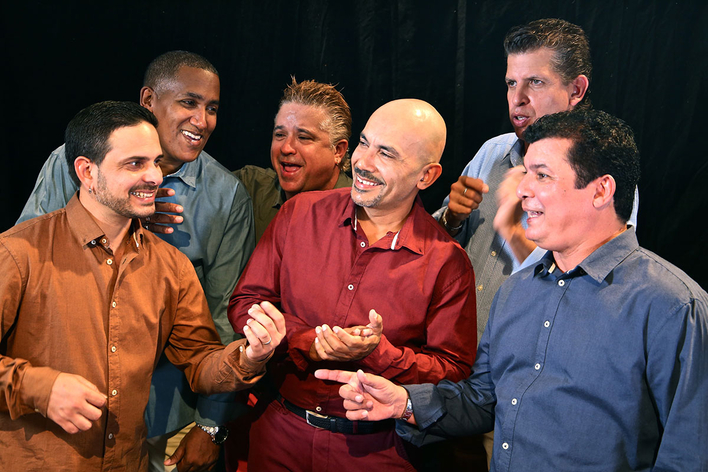 Artists
Vocal Sampling
with Members of the Havana Lyceum Orchestra
Programme
Description
Vocal sextet with salsa in the throat
"Close your eyes and you'll think they have guitars, trombones or drums hidden in their flashy suits. It's the best thing I've heard in ten years," says Paul Simon about the vocal ensemble Vocal Sampling. Their band baggage is clear, because these six Cubans have a complete salsa orchestra in their throats. You can hardly believe your ears, rubbing your eyes in despair: the singers imitate percussion, brass and everything else that belongs to the spirited music of Latin America with just their vocal cords, creating the illusion of a full-blown salsa formation. When Vocal Sampling now meets members of the Havana Lyceum Orchestra in the Rheingau, things will heat up at the Kurhaus Wiesbaden. Let yourself be surprised!
Video