K 120
Havana Lyceum Orchestra goes Rheingau
Sarah Willis presents: Havana Horns
This event is in the past
Karten zu 46,80 €, 36,80 € und 26,80 € sind ab 19.00 Uhr an der Konzertkasse erhältlich. An der Konzertkasse ist nur Barzahlung möglich. Bitte beachten Sie unser Hygiene- und Sicherheitskonzept für den Konzertbesuch!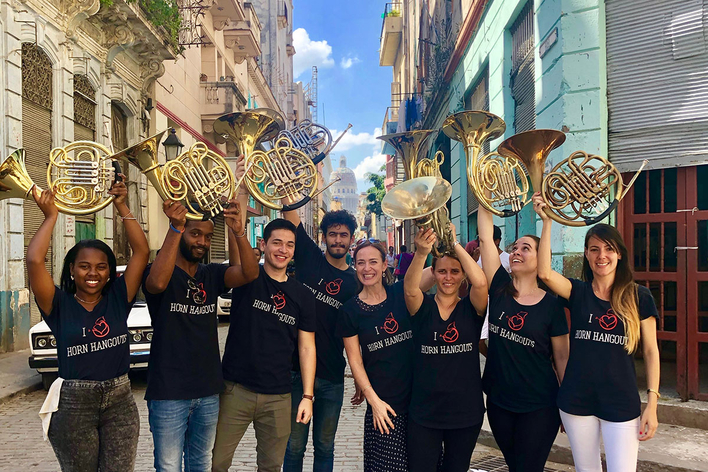 Artists
Havana Horns (Members of the Havana Lyceum Orchestra)
Programme
Description
Additional Information
For an aperitif, the "Weingarten von Schloss Johannisberg" will be open from two hours before the concert begins.
Video