Concert Stream
"Spain Strings"
This event is in the past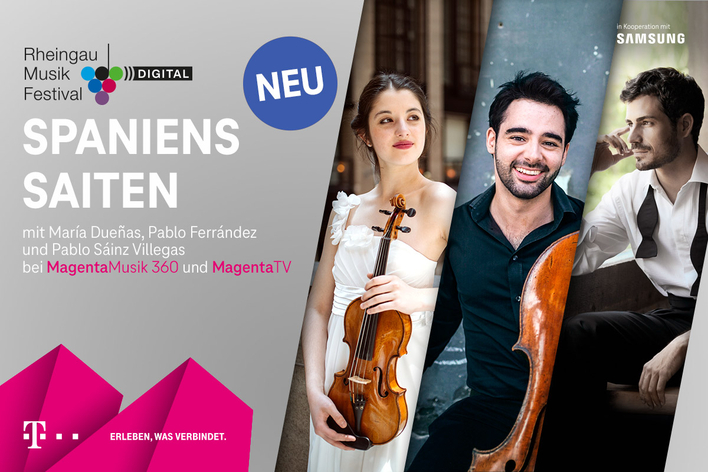 Artists
[Translate to English:] María Dueñas Violine
Pablo Ferrández Violoncello
Pablo Sáinz Villegas Gitarre
Programme
[] Werke u. a. von Johann Sebastian Bach, Manuel de Falla, Enrique Granados, Isaac Albéniz und Isaac Albéniz
Programme booklet (PDF)
Description
What do Johann Sebastian Bach and Manuel de Falla have in common? Only a close look reveals this: Passion, virtuosity and a fondness for stringed instruments create a connection across national borders and centuries. Attributes that also unite the three Spaniards Maria Dueñas, Pablo Ferrandez and Pablo Sainz Villegas, who have come together to form the trio exclusively for us. Violin, violoncello and guitar - in this extraordinary line-up, these exceptional artists have made the hunting lodge Platte in Wiesbaden, whose combination of old walls and modern glass construction, as well as the program, spans an arc over centuries. Musically and optically a real treat.