LOTTO-Förderpreis of the Rheingau Musik Festival
15,000 Euros for María Dueñas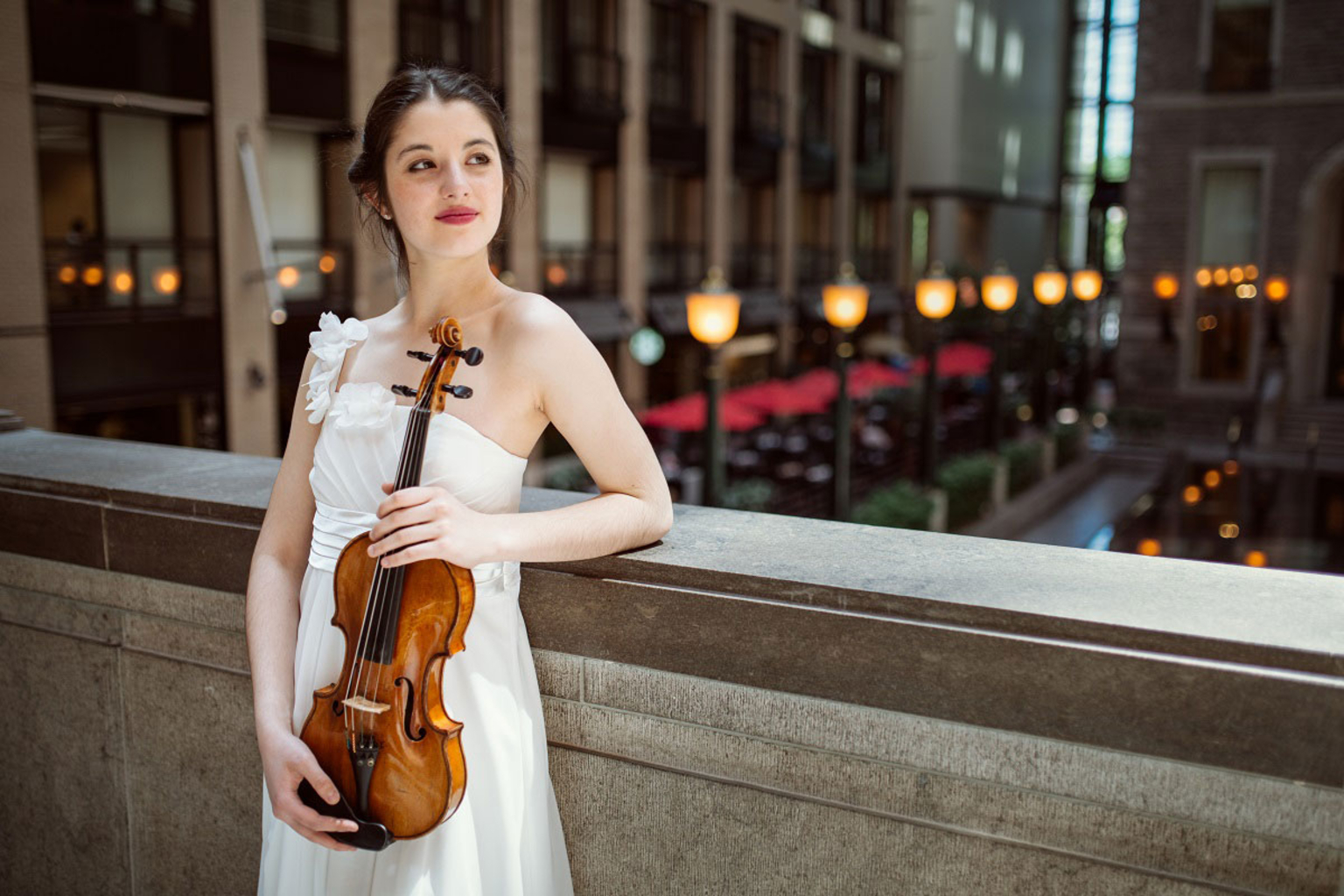 The Rheingau Music Festival's LOTTO Promotional Prize goes this year to violinist María Dueñas. With prize money of 15,000 euros, the award donated by LOTTO Hessen is one of the most highly endowed prizes for young artists in Germany and is being presented this year for the 13th time to an exceptional young talent.

"The LOTTO sponsorship prize is both recognition and an incentive, and is intended to help young musicians master the so arduous step into the ranks of the really great artists," says Dr. Heinz-Georg Sundermann, Managing Director of LOTTO Hessen, describing the intention of the prize. In this time of crisis, which puts many musicians in a precarious position, LOTTO Hessen and the Rheingau Music Festival are particularly keen to award the LOTTO sponsorship prize.

María Dueñas: "I am overjoyed to receive this award at a particularly difficult time for artists. The most exciting thing is to return to the Festival, a magical place where you can feel the immense power of music and its majesty in incomparably beautiful concert spaces. I am very happy to be back at the Rheingau Music Festival in July and thank you very much for your support!"

The jury of the LOTTO Sponsorship Award is composed of conductor and pianist Christoph Eschenbach, principal conductor of the Konzerthausorchester Berlin, the Rheingau Music Festival's artistic director and managing director Michael Herrmann, Dr. Heinz-Georg Sundermann, managing director of LOTTO Hessen, and the Rheingau Music Festival's program staff.

María Dueñas will receive the Rheingau Music Festival's LOTTO Sponsorship Award on July 2, 2021, during her concert at Schloss Johannisberg. Together with pianist Robert Kulek, María Dueñas will perform works by César Franck, Ernest Chausson, Joan Manén, Enrique Granados and Maurice Ravel.
Jury's assessment
María Dueñas is one of the most exciting and promising talents of her generation. Her playing captivates with an impressive combination of Spanish temperament, youthful esprit and refreshing naturalness. Whether as a soloist or as a chamber music partner, María Dueñas inspires not only through technical perfection and virtuosity, but especially through musical sensitivity and emotional surrender. Her high degree of expressive maturity and clear imagination is more than impressive, a young top musician to whom the great stages of the world are open.
The previous laureates
Sebastian Manz (2009)
Leticia Moreno (2010)
Denis Kozhukhin (2011)
Christopher Park (2012)
Iskandar Widjaja (2013)
Vestard Shimkus (2014)
Pablo Ferrandéz (2015)
Marc Bouchkov (2016)
Ben Kim (2017)
Emmanuel Tjeknavorian (2018)
Stathis Karapanos (2019)
Sheku Kanneh-Mason (2020)