Become a member
Enjoy the advantages of our support association!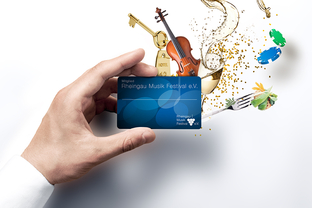 Become a member of the Rheingau Musik Festival e.V. now and receive your exclusive right of first refusal already for the coming festival summer. Several weeks before the official advance booking start in early 2021, you can secure the best seats for your desired concerts!
Support the cultural work of the Rheingau Music Festival with your membership fee and benefit from numerous other advantages:
- Personal invitations to program performances and selected festival events
- Publications and association newsletters with information on current festival events
- Membership card with many advantages and discounts in the Rheingau and its surroundings
Please call us: 06723 / 91 77 20 or visit this website for more information.