Gift voucher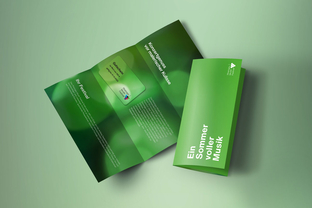 Give the gift of anticipation for upcoming events and make unique concert experiences in the Rhine-Main region possible! Times will come again when you can attend chamber music evenings, large orchestra concerts, jazz and comedy events. Already now you can give a (pre-)pleasure to a dear person with a gift voucher of the Rheingau Music Festival.

The amount of the voucher can be freely chosen. It is valid for all events of the Rheingau Music Festival, the Rheingau Literature Festival, the concert series Meisterkonzerte Wiesbaden and the concerts of Pro Arte Frankfurt until 3 years after the date of issue.

We will be happy to send you the voucher card in its high-quality packaging.

Simply order on the website or by phone at 0 67 23 / 60 21 70.