Become a sponsor for a "summer full of music" – how you can get involved
As a partner of the Rheingau Musik Festival, you become meaningfully involved part of a cultural event that exists nearly 30 years. It offers a platform to both globally renowned stars and up-and-coming young talent. By sponsoring the cultural work of our festival, sponsors and patrons not only make possible an enormously divers and artistically valuable programme, they also provide sustainable support for culture and music.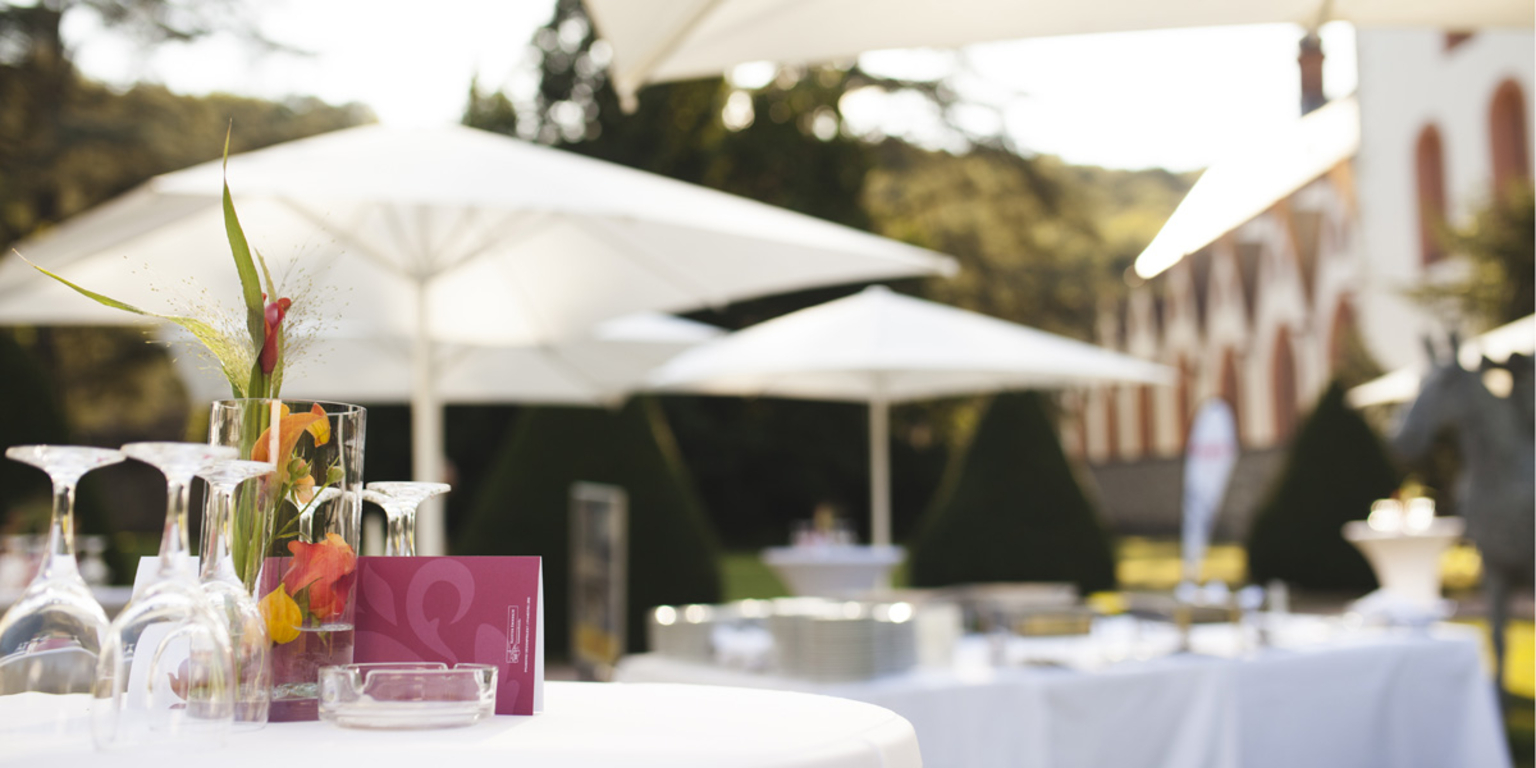 Offering "The best for everyone" is our ambitious but laudable goal, one that we can achieve every year, only with the assistance of our sponsors. We want to make culture accessible to everyone if at all possible. Moderate ticket prices and special discount offers for schoolchildren or students guarantee that top-class cultural events remain affordable for broad sections of the public.
Starting with an amount of EUR 10.000, the different sponsorship models enable anyone to become a member of the festival family. Whether you're a private person, a small firm, a medium-sized company or an internationally operating group: everyone can demonstrate social responsibility by cultural sponsorship and achieve unique positioning through a far-reaching public presence. With an amount starting at EUR 9.000 concert patrons profit from numerous marketing and individual concert-themed benefits such as medial presence, complimentary tickets in the best rows and VIP parking permits. The most gratifying proof for our successful alliances are the numerous loyal partners who for many years now have fostered and supported the Rheingau Musik Festival. If you like to learn more about the festival's sponsoring possibilities please contact: Franziska Metz, Manager Sponsoring, telephone: +49 (0) 67 23 / 91 77 22 or Saskia Pfaff, Manager Sponsoring, telephone: +49 (0) 67 23 / 91 77 10.