Rheingau Musik Festival support association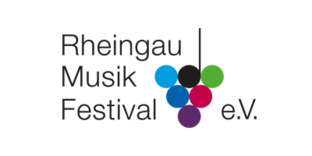 Without a festival support associaton, no festival! This slogan applies to the Rheingau Music Festival to a very special degree. The Rheingau Musikfestival e.V. - the festival's sponsoring association, contributes not only to the best success of the "summer full of music" with its financial as well as ideal support every year. It is the actual germ cell of the Rheingau Musikfestival and until the founding of the Konzertgesellschaft mbH 1993 it even carried the festival organisationally. The ever-increasing number of members makes it possible for the Förderverein to support the festival every year as a new strong partner. Board of Directors: Claus Wisser (Chairman), Martin Blach, Ute Herrmann, Hans-Walter Lill and Wolfgang Schleicher.
Benefits of membership
With their annual contribution, the members help to secure the festival's continuity and enjoy a right of pre-emption. 3 to 4 weeks before the general advance sale starts, our members already receive the festival program "Ouvertüre" and can choose their personal concert hymns. The "Zwischentöne", which appear in the autumn, also inform the members about the activities of the association and offer an exclusive view behind the scenes of the festival. Other publications, which are automatically and free of charge for members, are the "Divertimento" magazine of the Rheingau Music Festival, which is published in May as well as the "Rheingau Literature Festival - WeinLese" program, which takes place every year in September. In addition, the members are invited to rehearsals and selected concerts in a timely and exclusive manner.
Further member-benefits are: exclusive introductions to the the program and a membership-card with various reductions at partner-companies in the Rheingau-Area.
Become a member
The sponsoring member of the association can be any natural person who has reached the age of 18. The annual minimum contributions for individual memberships are currently € 75 - € 100 for partnerships. It is, of course, possible to make higher individual contributions. If you would like to support the Rheingau Musik Festival e.V. as a sponsoring member, please download the corresponding PDF form for printing and send it to the address below:

Rheingau Musik Festival e.V.
Postfach 1125
65367 Oestrich-Winkel
Application for membership in the association
Contact
For further questions concerning your membership (for example address and account changes), please contact us.
Tel.: +49 (0) 67 23 / 90 88 94 5
Fax: +49 (0) 67 23 / 90 88 94 55
info@rheingaumusikfestival-ev.de



For tickets, please call the Rheingau Musik Festival ticket and service hotline:
Tel.: +49 (0) 67 23 / 60 21 70